Strike With Power And Speed And Master The Art Of Self-Defense In Our Muay Thai Kickboxing Classes
Muay Thai is a striking discipline that combines punches, kicks, elbows, knees and clinch work into a very complete striking Martial Art. At Mat Chess MMA, no prior experience is required and we're committed to working with students of all skill levels. Teaching people martial arts is what we do!
Each Muay Thai Kickboxing class includes a sports specific warm-up and conditioning, technique taught by our expert instructors, bag work and shadow boxing. Technique is taught based upon a position or strategy, for example, how to throw and land a low kick, and is done on a weekly basis rather than random techniques thrown in without any continuity. Optional sparring is integrated into the class structure and is done in a safe manner, and always at the skill level of the students involved.
Join us today at Mat Chess MMA in Seattle and take on a true challenge today!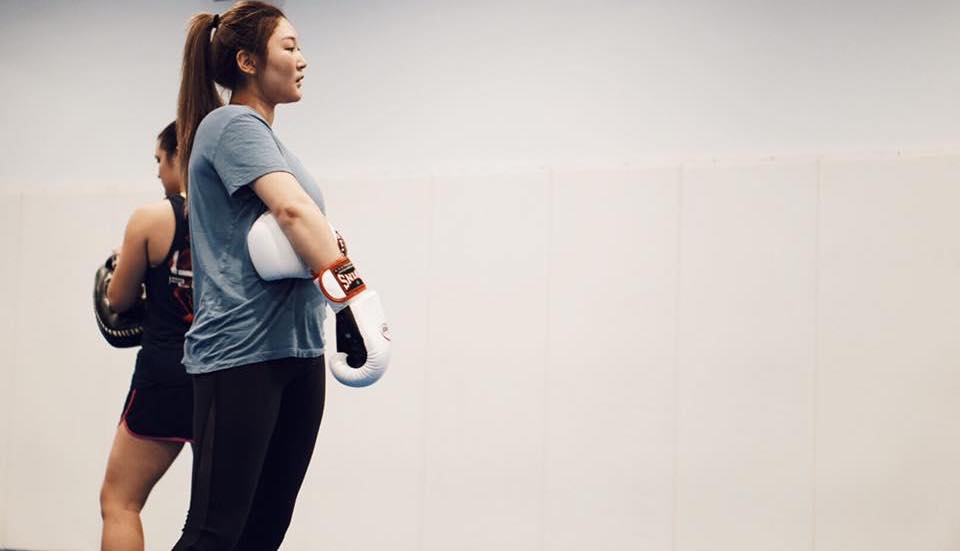 Our Muay Thai Kickboxing Classes Are Great For All Experience Levels
While this isn't your run-of-the-mill fitness kickboxing class, it is a great way for beginners to take advantage of high-quality coaching. At Mat Chess MMA, no prior experience is required and we're committed to working with students of all skill levels.
From day one, you'll learn how to strike with power and accuracy and will work to build a solid foundation of Muay Thai fundamentals.
Our Muay Thai Classes can help you:
Learn balance, timing, and striking strategies
Maintain power and control from any position
Develop speed, strength and coordination
Don't Forget: Muay Thai Kickboxing Is One Of The Best Ways To Stay In Shape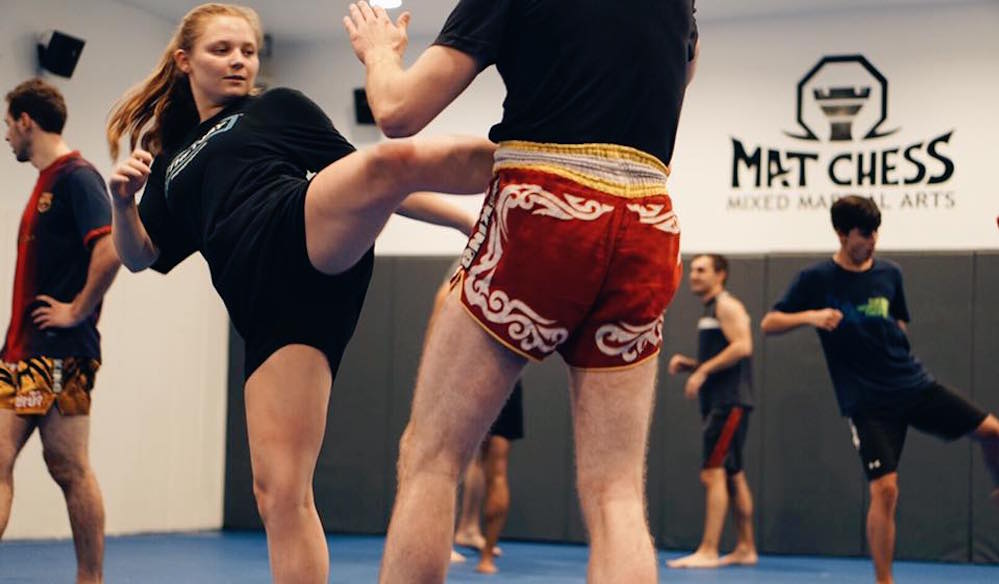 Why train and put your body through grueling workouts, if you're not learning practical skills at the same time? Muay Thai Kickboxing at Mat Chess MMA is killing two birds with one stone, offering you striking skills for self-defense and sport while also challenging your body like never before.
Because every class is different, we can help you see sustainable results and keep you motivated week after week.
Muay Thai training can give you:
Sustainable fat burn and healthy weight loss
Lean muscle gains and total-body toning
Improved heart health and endurance
Boosted energy levels and reduced stress in your everyday life
Learn More About Our Muay Thai Kickboxing Classes In Seattle Today!
If you're looking for a better way to train, we've got the answer at Mat Chess MMA. We're proud to offer high-quality Muay Thai Kickboxing Classes that teach you how to strike for sport or self-defense and challenge you to get in the best shape of your life.
PLUS, ask about our Private Lessons and take on a personalized training system.
Just click the button below to learn more today!